Epidemic Sound - 2023 Review & Discount code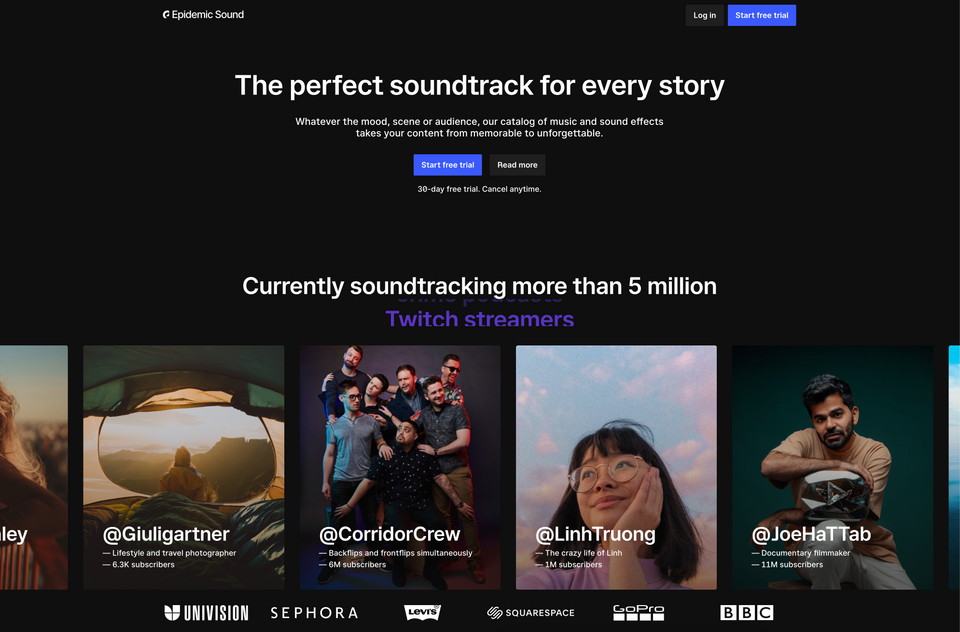 Hey, you! Yes, you—the content creator tirelessly searching for the perfect soundtrack to elevate your videos. What if I told you that your quest for auditory excellence could end today? Meet Epidemic Sound, a billion-dollar platform that's been making waves in the content creation community. But is it worth the hype? Let's find out.

The Genesis of Epidemic Sound
Founded in 2009 and headquartered in Stockholm, Sweden, Epidemic Sound has grown into a behemoth in the music licensing industry. With an annual revenue exceeding $1.2 billion as of 2022, this isn't just another startup—it's a global powerhouse.
What is Epidemic Sound?
Epidemic Sound is a subscription-based music service designed specifically for content creators. Whether you're on YouTube, TikTok, Instagram, or any other platform, Epidemic Sound offers you unlimited access to one of the largest audio libraries on the Internet—boasting over 35,000 tracks at the time of this writing.
The Good, The Bad, and The Melodic
Pros
Quality and Variety
Users rave about the high-quality music available on Epidemic Sound. From classical to trap, the platform's extensive library covers nearly every genre you can think of. One user even mentioned that the platform has helped broaden their musical horizons.
User-Friendly Interface
Navigating through Epidemic Sound is a breeze, making the entire process smooth and enjoyable.
Search Functionality
The platform offers extensive search tools that allow you to find the perfect track for your content. You can search by mood, genre, and tempo, making it incredibly easy to find the right piece of music for your emotional trip report videos1.
Cons
Seeing as epidemic sound provides a really great platform, and cchound has had them featured since the inception of this website back in 2018, we tried to find some negative things, and went scouring on trustpilot. These two are the ones we found:
Pricing Concerns
Some users have expressed dissatisfaction with the pricing, especially when they've been charged for services they didn't use.
Intellectual Property Claims
A few users have reported that Epidemic Sound has placed intellectual property claims on their content, despite having a paid subscription.

However, the times mentioned were few, and epidemic sounds support was quick with clearing everything up.
Current Promotions & Discount codes
Currently, Epidemic sound is not running a promotion (or issued discount codes). However, they do have a 30-day 100% free trial. So, give it a shot. There's really nothing to lose.
Conclusion
So, is Epidemic Sound the missing note in your content creation symphony? The platform offers a plethora of high-quality tracks that can elevate your content to new heights. However, it's essential to be aware of the potential downsides, such as pricing and intellectual property concerns.
Your next masterpiece deserves a soundtrack that's just as brilliant. Will Epidemic Sound be your muse? The choice is yours, but one thing's for sure—your content will never sound the same again.