Depositphotos Black Friday Deal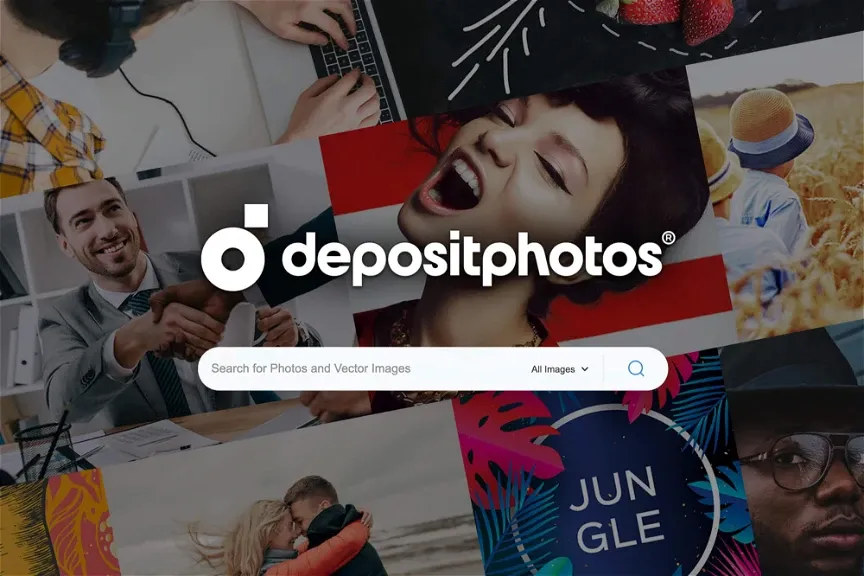 The deal in essence:
Pricing: Marked down from $300 to a mere $39.
Offer: Provides 100 one-time photo/vector downloads.
Flexibility: Download images whenever needed; the credits have no expiry date.
Black Friday is synonymous with extraordinary deals and unbeatable offers, and this year, Depositphotos has introduced an incredible opportunity that's not to be missed. As a leading platform in the realm of stock photography and vector images, Depositphotos is renowned for its extensive library, high-quality content, and user-friendly service. This Black Friday, they are offering a deal that is both lucrative and indispensable for professionals and enthusiasts alike who are involved in digital content creation, marketing, graphic design, or any field where premium visual assets are a necessity.
The Deal Unveiled
The heart of this exclusive Black Friday offer lies in its unparalleled value. For a fraction of the regular cost, users gain access to a treasure trove of visual content. Here's a snapshot of what this deal entails:
One-Time Purchase, Lasting Benefits: Unlike many deals that come with recurring costs or subscription fees, Depositphotos offers a one-time purchase that grants lifetime access to its resources. This means, with a single investment, you have an endless supply of high-quality images at your fingertips.
Pricing Structure: The deal is structured into three tiers - Single, Double, and Multiple - to cater to different needs and budgets. The Single option is priced at an astonishingly low $39, a steep drop from its regular $300 value, offering 100 photo or vector downloads. The Double option doubles this offer to 200 downloads for just $78, against the usual $600. Lastly, the Multiple option, at $117, provides a whopping 300 downloads, an offer that typically stands at $900.
Scope of the Library: Depositphotos' library is vast and varied, boasting over 195 million images. This enormous selection ensures that no matter the project or theme, you will find the perfect visual to complement your work.
Why This Deal Stands Out
This Black Friday promotion by Depositphotos is not just a discount; it's a gateway to a world of creative possibilities. The sheer volume and variety of images available make this deal a standout. Whether you're a blogger, a social media marketer, an author, or a graphic designer, the diversity and quality of content available can transform your projects, making them more engaging and visually appealing.
Another significant aspect of this deal is the 'unlimited stacking' feature. This means you can purchase multiple codes and stack them up in your account, ensuring you never run out of credits. This feature is particularly beneficial for agencies, freelancers, and businesses that consistently need high-quality images for diverse projects.
Moreover, the credits you purchase never expire. This is a rare feature in the world of stock photography and offers exceptional value. You can stock up on credits now and use them at your convenience, whether it's next month or in a couple of years. This flexibility is particularly advantageous for long-term planning and budgeting.


Deal Structure and Pricing
Delving deeper into the Depositphotos Black Friday deal, the structure and pricing are ingeniously designed to cater to a wide range of users, from individual content creators to large-scale businesses.
Single Purchase Option
Pricing: Marked down from $300 to a mere $39.
Offer: Provides 100 one-time photo/vector downloads.
Flexibility: Download images whenever needed; the credits have no expiry date.
Double Purchase Option
Pricing: A significant saving, with the price slashed from $600 to just $78.
Offer: This tier doubles the downloads to 200, providing more room for creative projects.
Advantage: Ideal for medium-scale users who require a larger pool of images.
Multiple Purchase Option
Pricing: The pinnacle of value, offering 300 downloads for $117, down from $900.
Offer: Tailored for heavy users, this package triples the downloads.
Benefit: An excellent choice for agencies and large teams needing extensive resources.
Each of these options is designed with the user in mind, ensuring that whether you are an individual blogger or a large corporation, there is a plan that fits your needs and budget. The ability to choose based on your download requirements not only makes this deal flexible but also incredibly cost-effective.
The Essence of Savings
To understand the magnitude of these savings, let's break it down further. The Single Purchase option offers a massive 87% discount, a rare find in any market, especially for high-quality, royalty-free images. Similarly, the Double and Multiple purchase options extend this value, providing even more images at equally impressive discounts. These savings translate into a substantial budget allocation for other aspects of your projects or business, making this deal not just a purchase but a strategic investment.
How to Purchase and Redeem
The process of capitalizing on this Black Friday offer is straightforward and user-friendly, ensuring a hassle-free experience for all potential buyers.
Selection and Purchase:Navigate to the Depositphotos deal page on AppSumo.Choose the desired plan: Single, Double, or Multiple.Complete the purchase process.Redeeming the Credits:Upon purchase, you receive codes corresponding to your selected plan.Log in to your Depositphotos account (or create one if you don't have an account).Apply the provided codes to your account within 60 days of purchase.Downloading Images:Start browsing the extensive library of over 195 million images.Use your credits to download the required photos or vectors.There is no time limit for using your credits; they are available as long as your account exists.60-Day Money-Back Guarantee:Depositphotos and AppSumo offer a 60-day money-back guarantee.This provides ample time to explore and test the service, ensuring it meets your needs.

Legal and License Considerations
Understanding the legal aspects and licensing terms is crucial when acquiring stock images, especially for commercial use. Depositphotos offers its images under a Standard License, which has specific implications for users:
Standard License Features:Allows the use of downloaded files for a wide range of purposes, including digital and printed mediums.Suitable for social media posts, graphic designs, ebook covers, and more.No requirement for attribution in most use cases.Restrictions Under Standard License:The license prohibits the resale of images.Not applicable for items where the image plays a major role in adding value (e.g., printing images on merchandise for sale).Extended License Considerations:For cases where images significantly contribute to a product's value, an Extended License is required.This is particularly relevant for commercial products like printed merchandise.Ensuring Compliance:It's essential to understand the specific requirements of your project and choose the appropriate license.Depositphotos provides detailed information on their website for users to make informed decisions.
Features of the Depositphotos Deal
The Depositphotos Black Friday deal is more than just a discount; it's a gateway to a library rich with creative possibilities. Here's what makes this deal a must-have:
Extensive Library Access:Access to over 195 million high-quality, royalty-free stock photos and vector images.A diverse range of categories, ensuring you find the perfect fit for any project.Unlimited Stacking:The ability to stack an unlimited number of codes.Provides flexibility for future image needs without additional cost.Lifetime Credits:Credits that never expire, offering long-term value.Ideal for planning future projects without immediate pressure to use credits.Royalty-Free and Commercial Use:All images come with a Standard License for commercial use.Perfect for social media posts, graphic designs, ebooks, and more, without attribution.High-Quality Content:Curated content from professional photographers worldwide.Ensures premium quality for all your creative needs.
Limitations and Considerations
While the Depositphotos deal is packed with value, it's important to be aware of certain limitations and considerations:
Exclusivity to Images and Vectors:The deal applies only to stock photos and vector images.Videos are not included due to higher royalty costs.Standard License Limitations:The Standard License has restrictions, particularly for reselling items where the image adds significant value.Understanding these limitations is key to avoiding legal issues.60-Day Code Redemption Period:Codes must be applied to your Depositphotos account within 60 days of purchase.Planning is essential to ensure you don't miss this window.No Monthly Credit Replenishment:Credits are a one-time allocation and do not replenish monthly.It's important to select the right package based on your long-term needs.
How to Utilize Depositphotos Effectively
Maximizing the benefits of the Depositphotos deal requires strategic usage of the platform. Here are some tips to make the most out of your subscription:
Strategic Image Selection:Consider the long-term needs of your projects.Choose images that are versatile and can be used in multiple contexts.Advanced Search Features:Utilize Depositphotos' advanced search options, including reverse image search and category filtering.This helps in quickly finding the most relevant images.Planning and Organization:Keep track of the images you download for efficient reuse.Organize your selections by project or theme for easy access in the future.Diverse Application:Use the images across various mediums – from digital marketing and social media to print materials.Experiment with different image types to enhance the visual appeal of your content.
Comparative Analysis with Competitors
When considering stock image platforms, Depositphotos stands out for several reasons. Its Black Friday deal is particularly competitive compared to offerings from other platforms like Shutterstock or Getty Images.The pricing structure of Depositphotos during this promotion is one of the most attractive in the market, offering substantial savings. This makes it an ideal choice for both individuals and businesses seeking quality imagery without a hefty price tag.The vast library of over 195 million images is another strong point. Depositphotos offers a diverse range of categories and styles, catering to a wide array of creative needs.The unlimited stacking option and the lifetime validity of credits provide unmatched flexibility and long-term value, which is not commonly found in other stock photo services.The simplicity of the Standard License, allowing for commercial use without complex restrictions, adds to the appeal of Depositphotos for users who require images for various commercial projects!