SoundStripe Updates Website, Brand and Product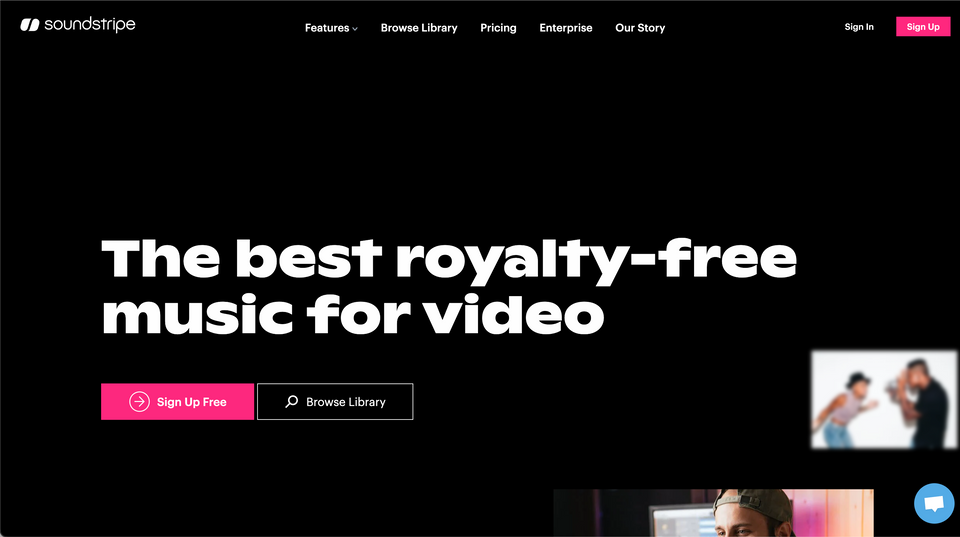 soundstripe, a royalty free music provider, just updated their website, brand and product! The new website is sleek and modern, with an easy-to-use interface. soundstripe has also refreshed their branding with a fresh color scheme. And last but not least, the team is now showing their hard work in numbers, now announcing that they have generated over $7M for their creators!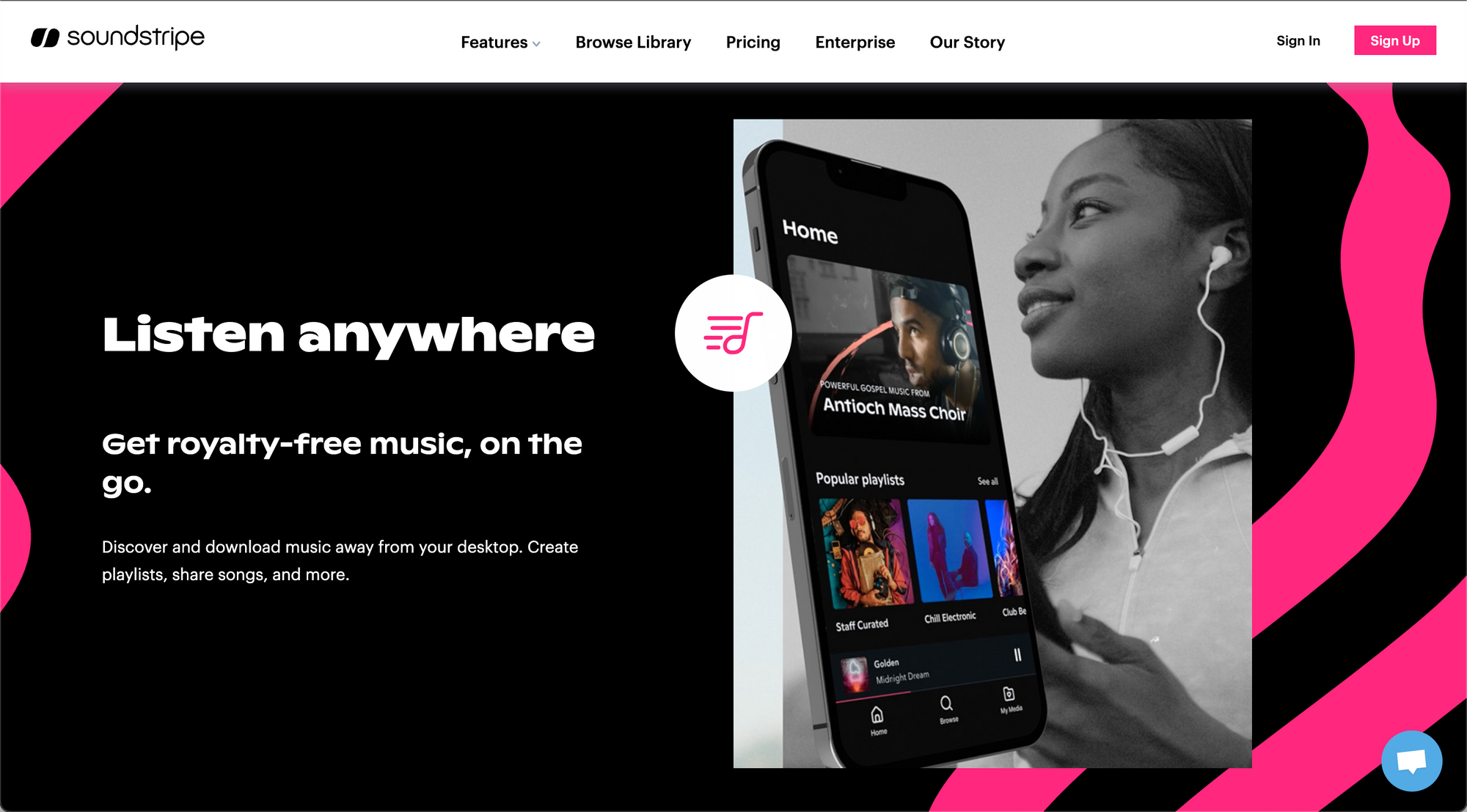 What is soundstripe?
Soundstripe was founded by three passionate musicians who understand the struggles that artists face. They're committed to helping artists make a living doing what they love. To date, they've employed over 150 talented musicians and helped them thrive. When artists succeed, everyone wins.
When was soundstripe redesigned?
The new soundstripe website was accessible somewhere during this week. In the middle of September 2022.
Some cool soundstripe facts:
They utilize 6 layers of QC (quality control) for their music
A whopping 98.7% of their library is actually used by their users.
They have 20+ genres of music, by over 150 talented musicians.
They were founded 2015.
They have been funded with $15M.
They were named on the Top 100 of the 2020 Inc. 5000 list.
They became a Tennessean's Top Workplaces list in both 2019 and 2020, winning special awards for Values and Best in Leadership for co-founders Travis Terrell, Micah Sannan, and Trevor Hinesley.
They won the "Game-Changing Startup award" in the Entertainment/Sports/Media category at The Nashville Entrepreneur Center's 2019 NEXT Awards. It was also named one of the city's Top 10 startup cultures by Powderkeg.
Soundstripe closed it last funding round on 30 Aug, 2022.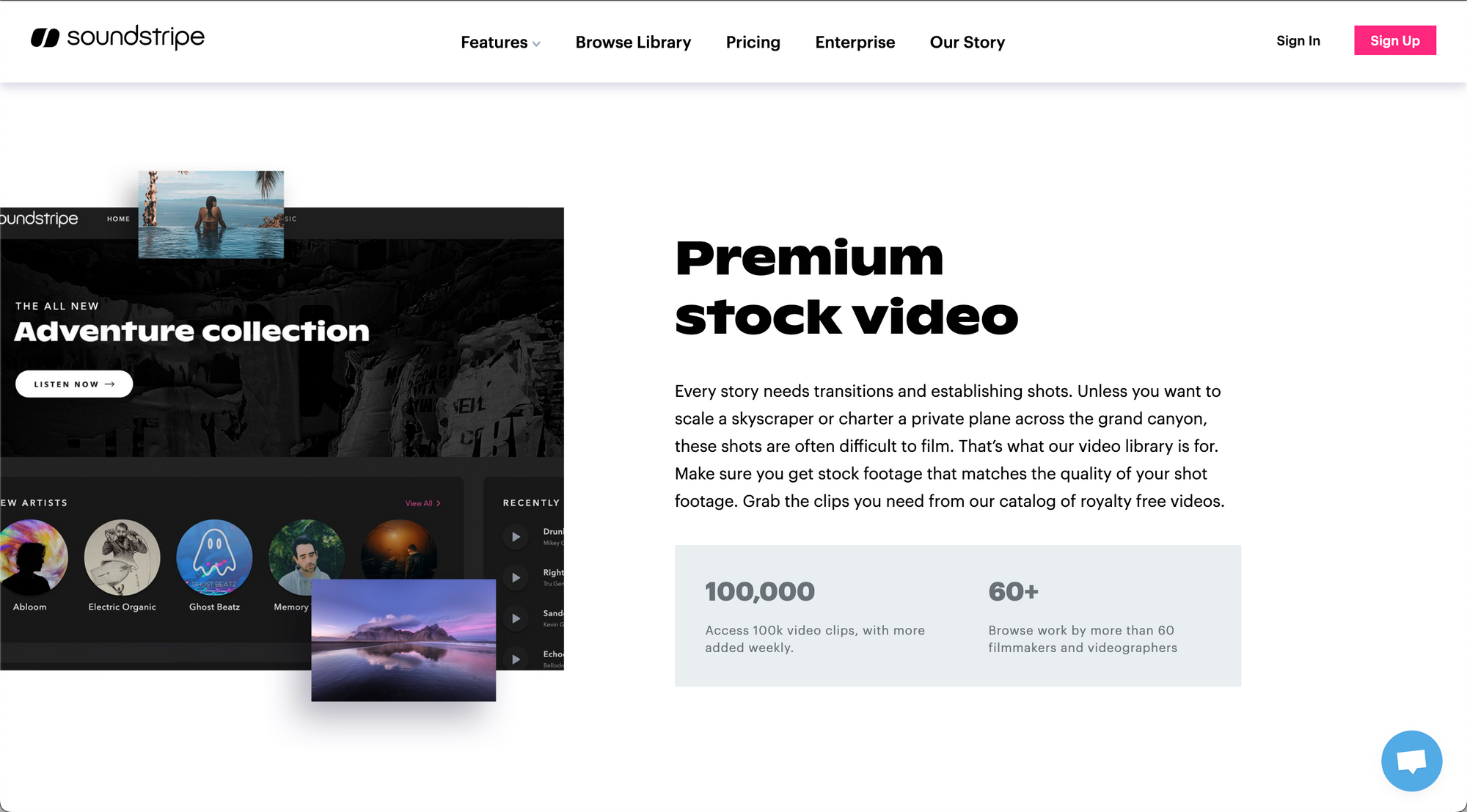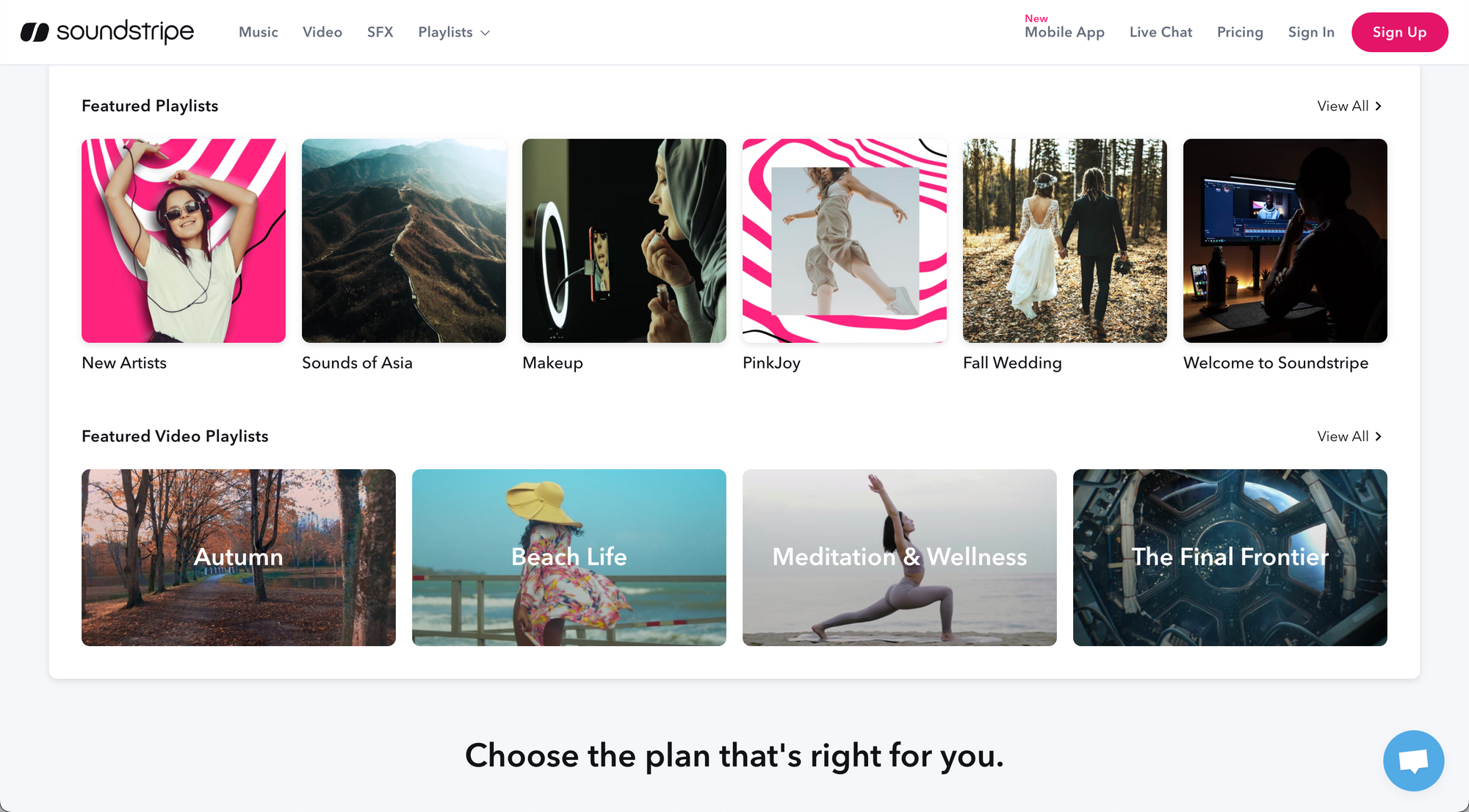 Soundstripe
When you need quality music, Soundstripe is the answer. We were founded by three professional musicians, so we're obsessed with quality. Our Grammy-winning sound engineers ensure every song in our library is exceptional. Plus, we add new music every week. No matter what project you're working on, we've got the songs you need.

Quick facts:
❌ Free Trial Available
✅ Forever License
✅ Unlimited Usage
✅ New Music Everyday
🔥 From 9.99$/month (best value for money)

Our discount: 15% on all subscriptions (use code: cchound)

Checked for:
✅ Youtube | ✅ TikTok | ✅ Twitch | ✅ Facebook | ✅ Twitter
✅ Vimeo | ✅ Commercials | ✅ Broadcasts | ✅ Websites
✅ Weddings | ✅ Games | ✅ Applications | ✅ Podcasts
✅ Presentations | ✅ Film Festivals & Cinemas
✅ Worldwide coverage | ✅ Any Future Platform

✌License: With Soundstripe, your membership covers the cost for every song license. Just find the right track, download the file, and get a custom license. That's it. No channel or media-specific fees, no recurring royalties, ever. Here's more good news: you have unlimited licenses. Go ahead, download as many songs as you want.

Get 15% off on all plans with code: cchound