Soundstripe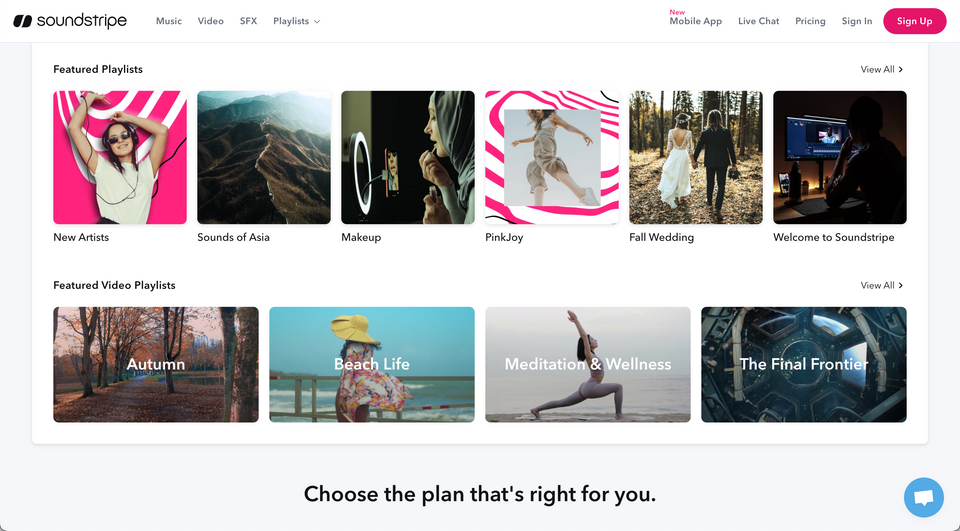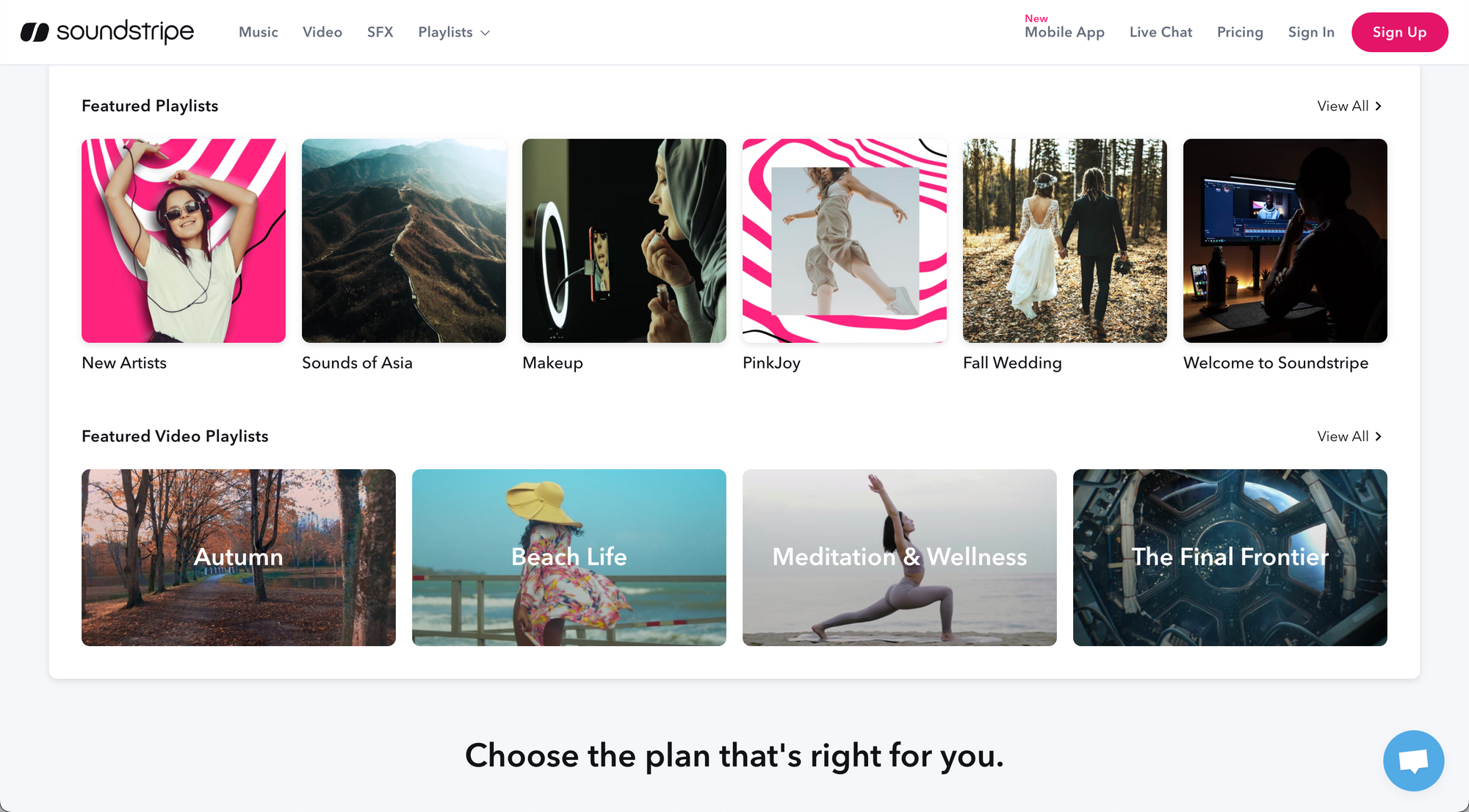 Soundstripe
When you need quality music, Soundstripe is the answer. We were founded by three professional musicians, so we're obsessed with quality. Our Grammy-winning sound engineers ensure every song in our library is exceptional. Plus, we add new music every week. No matter what project you're working on, we've got the songs you need.

Quick facts:
❌ Free Trial Available
✅ Forever License
✅ Unlimited Usage
✅ New Music Everyday
🔥 From 9.99$/month (best value for money)

Our discount: 15% on all subscriptions (use code: cchound)

Checked for:
✅ Youtube | ✅ TikTok | ✅ Twitch | ✅ Facebook | ✅ Twitter
✅ Vimeo | ✅ Commercials | ✅ Broadcasts | ✅ Websites
✅ Weddings | ✅ Games | ✅ Applications | ✅ Podcasts
✅ Presentations | ✅ Film Festivals & Cinemas
✅ Worldwide coverage | ✅ Any Future Platform

✌License: With Soundstripe, your membership covers the cost for every song license. Just find the right track, download the file, and get a custom license. That's it. No channel or media-specific fees, no recurring royalties, ever. Here's more good news: you have unlimited licenses. Go ahead, download as many songs as you want.

Get 15% off on all plans with code: cchound