As a business, it is important to stay up to date on the latest trends. And right now, one of the hottest social media platforms is TikTok. If you're not familiar with it, TikTok is a short-form video app where users can create and share videos of themselves singing, dancing, or just having fun. In order to create successful TikTok videos, it's important to use copyright-cleared music. In this blog post, we'll discuss how to choose royalty-free music for your TikTok videos and provide tips from the pros.
TikTok already has over 150,000 pre-cleared tracks available. But you can use custom sounds if you create your videos from scratch. If you do so, you can choose from providers such as Artlist or Soundstripe. Artlist pre-clears everything for TikTok, so your video won't be muted. But it might be better to use the built-in library of royalty-free music as TikTok might premiere it and show it more with their algorithms thanks to that.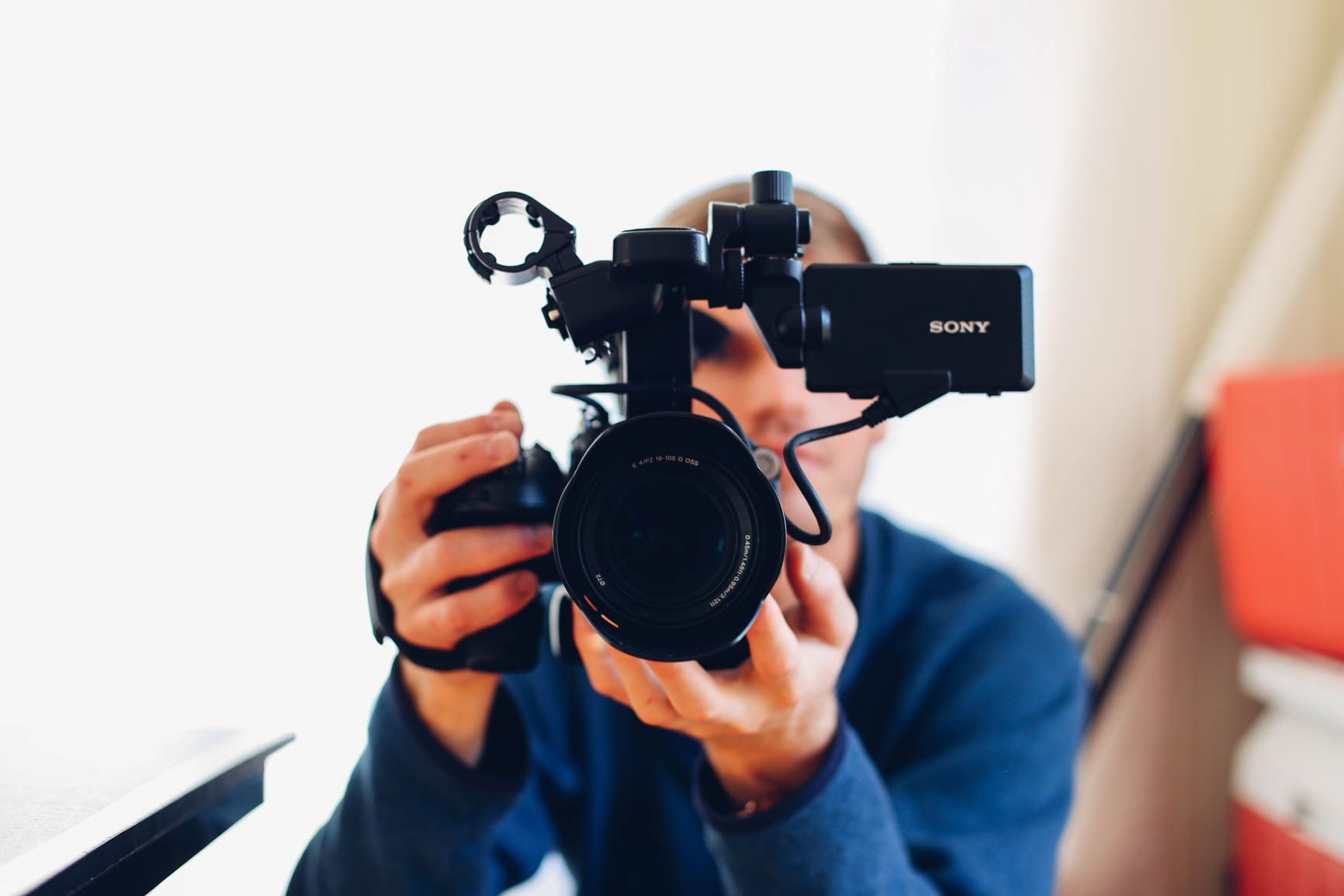 When choosing royalty-free music for your TikTok videos, there are a few things to keep in mind. First, think about the overall tone and mood of your video. The music you select should complement the visuals and vice versa. Second, consider the length of your video. You'll want to make sure the song you choose is the right length for your video and doesn't run out before the end. Finally, think about how the music will fit with the sound effects and dialogue in your video. You don't want the music to overpower everything else or be too jarring.
Keep these tips in mind when choosing royalty-free music for your TikTok videos and you'll be on your way to creating successful content that resonates with your audience!
When it comes to copyright clearance, Artlist has you covered—they pre-clear everything for TikTok so that your video won't get muted. However, it's worth considering using TikTok's built-in library of royalty-free music. The platform might premiere your video if you use one of their tracks, and the algorithms will be more likely to give it a boost thanks to that.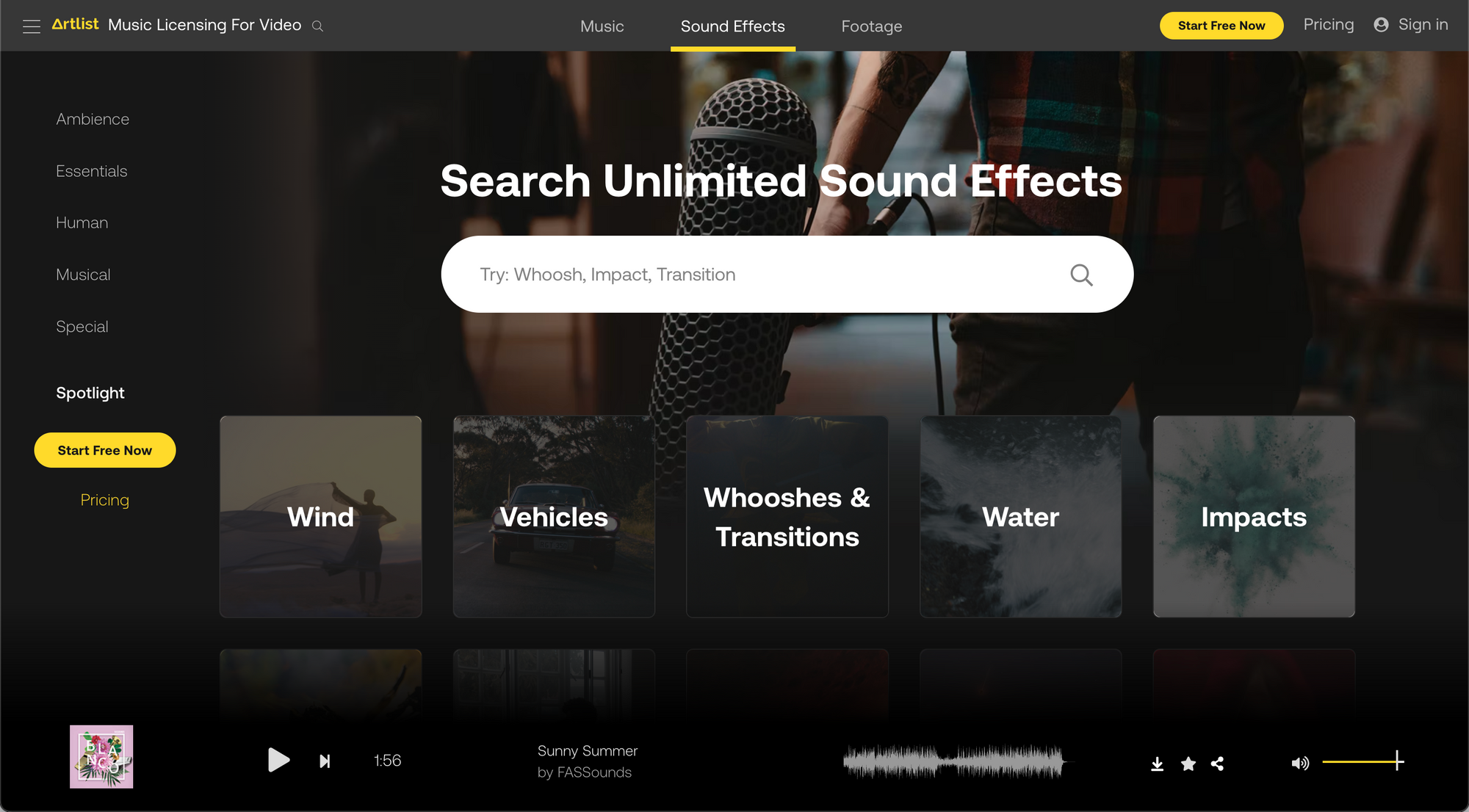 Artlist is a platform that offers streamlined, high-quality licensing for filmmakers and video creators. Members with active subscriptions have full and unlimited access to the site's entire musical catalog and/or SFX catalog.

Quick facts:
✅ Free Trial Available
✅ Forever License
✅ Unlimited Usage
✅ New Music Everyday
🔥 From 9.99$/month (best value for money)
🏆 Best deal: Sign up for a year, get two months free (need to use cchound link below)!

Checked for:
✅ Youtube | ✅ TikTok | ✅ Twitch | ✅ Facebook | ✅ Twitter
✅ Vimeo | ✅ Commercials | ✅ Broadcasts | ✅ Websites
✅ Weddings | ✅ Games | ✅ Applications | ✅ Podcasts
✅ Presentations | ✅ Film Festivals & Cinemas
✅ Worldwide coverage | ✅ Any Future Platform

✌License: Artlist's Unlimited License allows you to use material from the catalog in any video production on any platform worldwide. This license covers personal projects and even commercials. In short, everything a filmmaker needs.

Claim deal with 2 months free!
How do I find the music that is trending on TikTok?
There are a few ways that you can find popular songs on TikTok. One is to simply browse the app and see what videos are trending. You can also use TikTok's search function to look for specific songs or artists. Finally, there are a number of third-party websites that track popular TikTok songs, such as TikTok Trends and Tiko Sounds.
Is the trending music on TikTok copyright cleared and royalty free?
Yes, in almost all cases. TikTok has a team of people who are responsible for clearing the copyrights for all of the music on the platform. However, there are occasionally songs that slip through the cracks. If you're unsure about whether or not a particular song is copyright cleared, you can contact TikTok's support team to ask.
Now that you know how to choose royalty-free music for your TikTok videos, put these tips into practice and see how it can help your content perform better! And if you're looking for more tips on creating successful TikTok videos, be sure to check out our blog post on the subject. Thanks for reading!