Artlist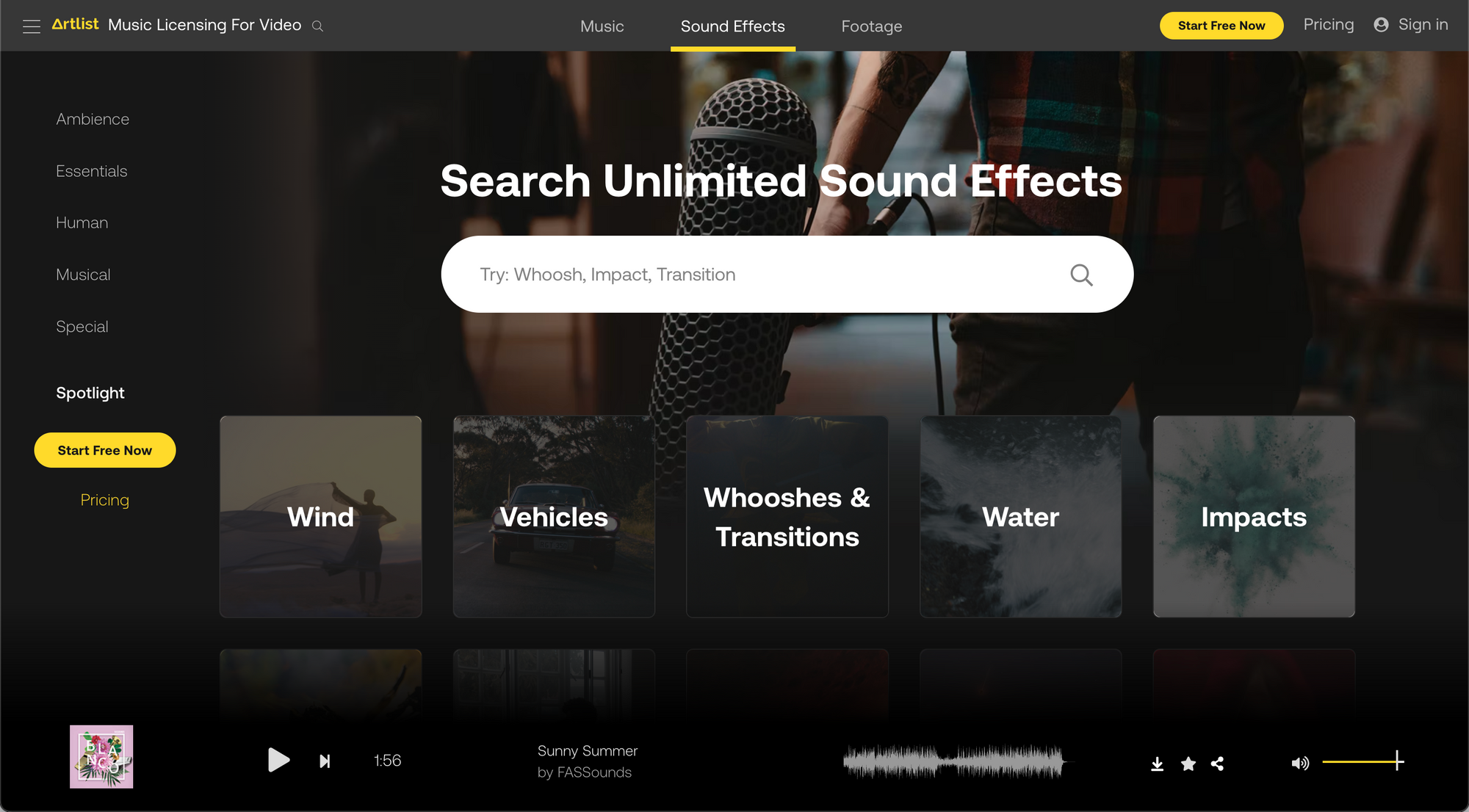 Artlist
Artlist is a platform that offers streamlined, high-quality licensing for filmmakers and video creators. Members with active subscriptions have full and unlimited access to the site's entire musical catalog and/or SFX catalog.

Quick facts:
✅ Free Trial Available
✅ Forever License
✅ Unlimited Usage
✅ New Music Everyday
🔥 From 9.99$/month (best value for money)
🏆 Best deal: Sign up for a year, get two months free (need to use cchound link below)!

Checked for:
✅ Youtube | ✅ TikTok | ✅ Twitch | ✅ Facebook | ✅ Twitter
✅ Vimeo | ✅ Commercials | ✅ Broadcasts | ✅ Websites
✅ Weddings | ✅ Games | ✅ Applications | ✅ Podcasts
✅ Presentations | ✅ Film Festivals & Cinemas
✅ Worldwide coverage | ✅ Any Future Platform

✌License: Artlist's Unlimited License allows you to use material from the catalog in any video production on any platform worldwide. This license covers personal projects and even commercials. In short, everything a filmmaker needs.

Claim deal with 2 months free!
If you're looking for royalty-free music to use in your videos, look no further than Artlist. With a monthly subscription, you can access a library of high-quality music that's perfect for any project. Whether you're creating a marketing video, documentary, or online course, Artlist has the perfect track for you.
Plus, with new music added monthly, you'll always have fresh options to choose from.
They have generous terms & conditions, and a great copyright policy that will let you use their music worry-free.

Artlist does have a currently working discount code, click here to claim it